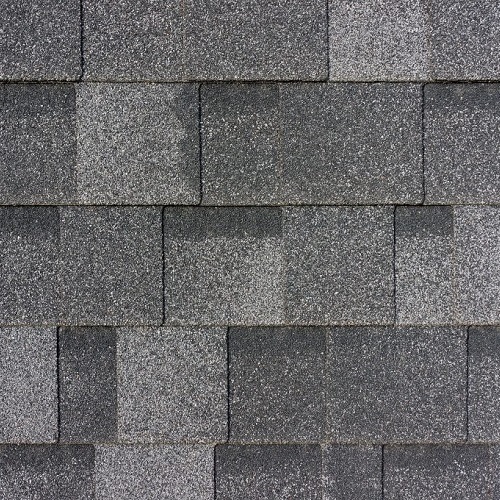 How Much Should a Roof Repair Cost?
Generally speaking, most homeowners spend between three hundred dollars and one thousand one-hundred dollars for a roof repair. Numerically, these costs range between $300 and $1,100. On average, it costs about $650 to fix a roofing related problem. If your local, qualified roofer recommends repairs in excess of $3,000, it might be important to consider a roof replacement instead. The average cost to replace a roof in 2019 for a moderately-sized room is over $7,500.
Can Roof Be Repaired?
Roof repair is a very common service that roofing companies provide. When roofs don't need to be replaced any time soon, repairs can be extremely beneficial. When storms roll through the neighborhood, for example, shingles may get pulled off the roof due to extreme winds. In such instances, an insured roofer from a roofing company will patch the damaged areas of the roof. Torn or deteriorated shingles can be removed and new ones attached in their stead.
Can I Claim for a Leaking Roof On Insurance?
There are instances where homeowners' insurance can cover a roof leak. However, the instance depends upon whether or not the root cause is a covered peril. In many instances, a homeowner's insurance policy will help to repair the roof leak unless the policy has a hail or wind exclusion.
Who Do You Call to Fix a Leaky Roof?
If you have a leaking roof, it is imperative that you call a reliable, insured roofing company. It is of particular importance that the roofing company that homeowners select has excellent credentials and a long list of successful roof repairs and replacements. Roofs require expertise, which is why it's important to use a roofing company versus a handyman. Roofing companies are also insured, which means that if anything goes wrong, financial coverage is available.
How Do You Temporarily Fix a Leaky Roof?
If you need to temporarily repair your leaky roof, the best thing for you to do is to drape a tarp over the affected area and call a reputable roofing company. According to a simple internet search, there are alternative methods that other homeowners have taken. For instance, you can make a temporary patch with roofing tar and a piece of shingle or plywood. With the proper tools and materials, you can trowel the roofing tar into the leak on the underside of the roof deck using a putty knife. The homeowner can then push the shingle or plywood into the tar and trowel additional roofing tar around the edges of the patch. As always, it is important to exercise caution and seek a professional roofing contractor for any roofing problems.
Can You Repair Roof Trusses
If your roof trusses are in need of repair, it is important for you to understand the process. Please review the following list of steps to find out more.
Carefully look over the roof truss. Make notes concerning what needs to be altered.
Measure the size of the roof truss. There are many different sizes of roof trusses, which is why it's important to determine the exact size.
In order to replace the roof truss, you will need to find additional roofing materials to replace existing, flawed ones. To this end, cut two pieces of lumber four feet long. These pieces of lumber will serve as patches. They will be installed on each side of the broken roof truss.
Attach the truss patches. Place the 4-foot board against the flat side of the broken truss. Wood screws can be used for this process.
Next, apply the second patch to the other flat side of the truss and alined with the first patch. Once again, use wood screws. With the repairs, the roof truss will regain integrity.
Is Roof Repair Covered by Insurance
As previously mentioned, homeowners' insurance can cover a roof leak if the leak was caused by a peril that is covered in the homeowner's insurance policy. Unless the policy has a clearly stated hail or wind exclusion, it will cover storm insurance. It is important to understand that any roof leaks that have been caused by lack of maintenance or wear and tear will generally not be covered by insurance.
Roof Repair for RV
In order to get a quality roof repair job for your RV, it's important to consider which roofing companies administer roof repairs for recreational vehicles. If possible, ask a friend or associate for a referral. An internet search usually yields excellent results. A list of roofing companies in your area will pop up on your screen. Please make sure to select a roofing company that is insured and has credentials.
Roof Repair and Gutter Cleaning
Roofing companies don't always assist with gutter repairs or gutter cleaning. Homeowners are advised to do their research. Nonetheless, if you do notice that your gutters are clogged, and you need roof repairs, it is advisable for you to move forward with those projects.
If you think you need roof repair in Louisville and Chattanooga, TN, call Burell Built Roofing, LLC at 865-238-2628 to speak with our staff about making an appointment today!