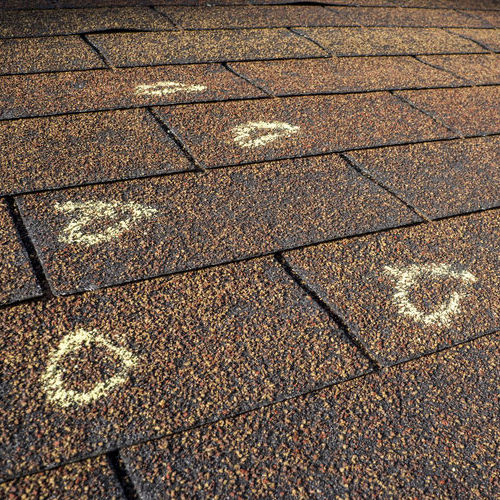 Does Insurance Pay for a New Roof?
Roof insurance claims can greatly assist when it comes to roof repair costs. Yet the question remains: will insurance actually pay for a new roof? The truth of the matter is that your homeowner's insurance is a great resource for you when your roof is damaged. If there are provisions of your insurance policy that will cover the damages, then you should submit a roofing claim. For example, if there is part of your insurance policy that indicates that your roof can be replaced in certain situations, you should pursue this language when you submit your roofing claim.
How Do Roof Insurance Claims Work?
The first thing that you should do when you want to pursue a roof insurance claim is to check out the terms of your homeowner's insurance policy. It's essential to remember that not every kind of damage will be covered by your policy. However, any parts of the roof where the damage is clearly covered by the terms of your homeowner's insurance should be pursued. Next, the damage should be documented by a professional roofing company with a good reputation in your area. Your local roofer will have the tools, capability, and experience to back up any roofing claim assertions. Moreover, they can help you when it comes to your insurance company.
What Roof Damage is Covered by Insurance?
There are specific types of roof damage that is covered by insurance. In general, it is important to recognize that roof damages caused by wear and tear are not covered by insurance at this time. Please review the following list to discover more.
Fire damage.
Vandalism.
Wind.
Rain.
Hail.
Hurricanes.
Tornadoes.
Once again, it is important to reiterate that the terms of your policy will dictate what will be covered. A professional roofing company is the best ally you can have in such circumstances.
How Do I Get Insurance to Pay for a New Roof?
After you have read the terms of your homeowner's insurance policy specifically regarding roof damages, you will be armed with the knowledge to move forward. The next step is to have a reputable project manager from a roofing company to arrive at your property and document the damage. After the documentation has been compiled and recorded, you can submit a claim to your insurance company. Your insurance company will likely call in an adjuster, who will counter the claim. At this point, you will need to use your roofing company representative to counter their claim. Hopefully, all turns out well and you are able to receive a check for your roof damages.
How Can I Pay for My Roof with No Money?
If you do not have a lot of capital, it can be difficult to know where to turn with regard to your options. However, you do have some choices to choose from. Your home insurance policy is your first resource. If you exhaust that option, you can seek out a payment plan. You can also get financing through your local professional roofing company. Other opportunities include paying with a credit card, cash-out refinancing, and a home equity loan.
Can I Cancel a Roof Insurance Claim
Are you considering canceling a roof insurance claim? Whatever the prevailing circumstances of your situation, once you file a roof insurance claim, you cannot cancel it. Generally speaking, after an adjuster is assigned to your case, you cannot cancel it. Even if the adjuster doesn't show up or the insurer doesn't payout, the claim isn't canceled.
Insurance Claim for Roof Leak
Do you have a roof leak? If so, you will be happy to find that homeowners insurance may cover a roof leak if it is caused by a covered peril. Unless your homeowner's insurance policy includes exclusions for wind or hail, you could have your roof repaired affordably. However, it is important to remember that wear and tear damage is not covered.
Insurance Claim for Roof Repair
How old is your roof? The age of your roof will be an important consideration for your insurance company. Generally speaking, the older your roof is, the higher the amount depreciated. For RCV, your insurance company will pay for the replacement cost value of your roof at the time of the covered loss. This translates to meaning the replacement cost value minus your deductible.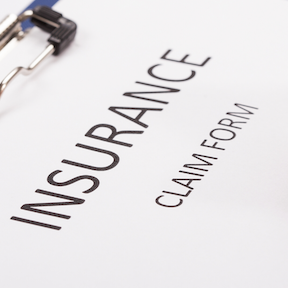 Insurance Claim for Roof Shingles
Asphalt shingles are very popular because they are affordable, strong, and have low maintenance costs. Depending on the terms of your policy, your insurer may cover the cost to replace the entire roof. Hail, wind, and pelting rain can wreak havoc on your roof, which is why roofing inspections are critical in the aftermath of a storm.
For the best roof insurance claim in Louisville and Chattanooga, TN, call the experts. You can reach us at 865-238-2628 today.