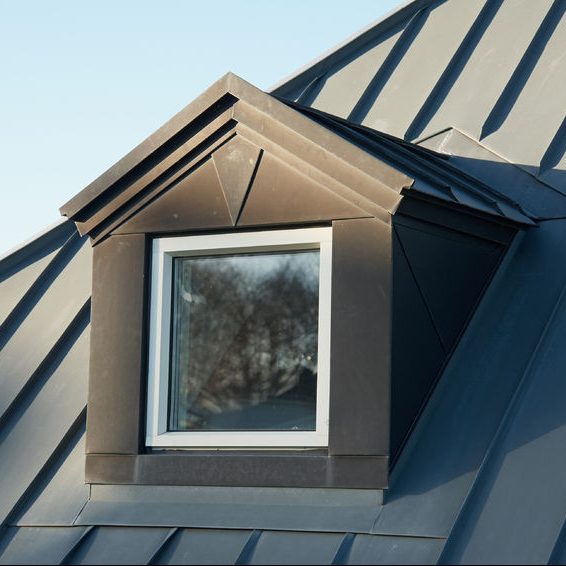 Metal Roofing For Quality Protection
Whether it is brand new construction or an existing home, choosing a metal roof or shingles metal roof or shingles of a traditional style can make a difference in the overall appearance. The style of your home will impact the roofing material you choose. The area where you live may have input on the style of roof you choose, such as neighborhoods that are managed by an HOA. In some cities, there may be code restrictions regarding metal roofing.  
The Durability, Longevity, and Other Metal Roofing Facts
A common question among those considering metal roofing is how long does a metal roof last? The immediate answer to this question is 50 years, but that depends on the metal. An aluminum or steel roof has lasted 50 years, even longer. Copper and zinc metal roofing have lasted over 100 years on many structures. Regardless of which type of metal you choose for your roofing, they all will last three to seven times more than the average asphalt shingle roof.
Another common question that homeowners will ask roofing contractors is "Do metal roofs dent easily?" As popular as metal roofing is, this is one drawback: It dents. But not easily!  It takes a significant weight, such as a large tree limb or hailstone to dent a properly installed metal roof. Some types of metal dent easier than others, such as aluminum or copper, and other types of metal are stronger, like steel. 
The third most common question about metal roofing is "Do Metal Roofs leak?". To answer this, and reinforce the answers to the other two questions, we must state the importance of metal roof with decking and metal roof without decking.
The roof deck is the layer between the joists and trusses, which are the structural components, the layers of insulation, and weatherproofing. For residential structures, plywood is the most common material used for roof decking. It dispenses the weight of the roofing material evenly over the house and provides a level of support with the joists and trusses.
This roof decking supports the roof and provides a layer of protection for you and your home. When answering the question about leaking, metal roofing can leak if not installed correctly, and if you skip regular maintenance, such as checking that the screws are still in place. The roof decking provides another line of protection against leaks. A metal roof with gutters is just as important as an asphalt shingle roof with gutters to help prevent leaking and other damage.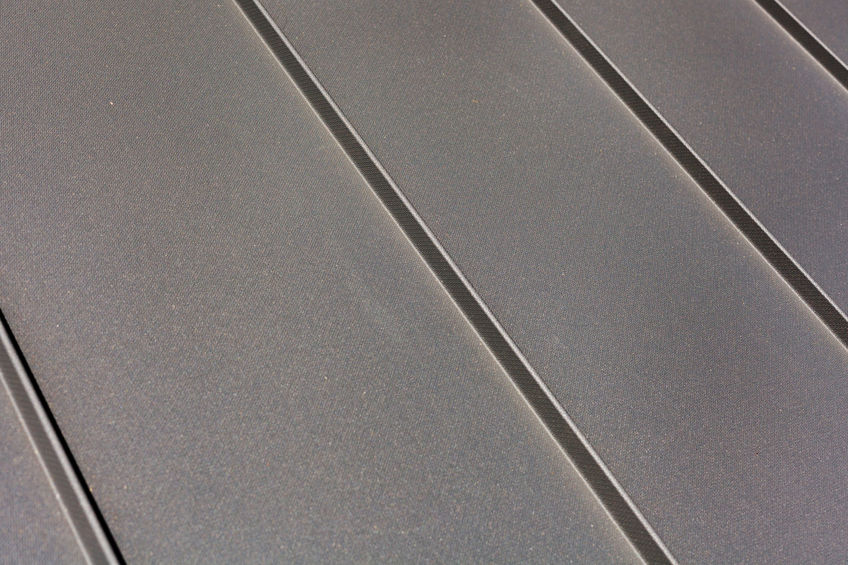 Additional Benefits of Metal Roofing
While it isn't something that you would do on a regular basis, many people will request for a metal roof you can walk on. This can come up if there is a need to clean the roof or windows, or If you need to make repairs, such as making sure the screws are in place.
Where there is metal roofing, the first word of caution is if you do not have experience in walking at heights, then don't. Call an experienced professional to do whatever it is to be done. One example would be clogged plumbing that may require cleaning the rooftop vent or repair to your chimney or HVAC system. However, if you do need to walk on your metal roofing, three things you need to make sure of:
Wear soft-soled shoes
Do not drop heavy tools
Walk only in the right spots
There are several benefits to having metal roofing. The first being, the curb appeal is enhanced. When it comes to questions like "Do metal roofs keep your house cooler?", the answer is yes. Because metal roofing has a low thermal mass, it reflects heat and light instead of absorbing it. When a specialized coating is applied over metal roofing, any heat will re-emitted, keeping the attic cooler, and that keeps your house cooler. 
Last, but not least, the question of metal roof that is common is "Does a metal roof lower your insurance?". Some of this will depend upon the age and type of structure the metal roofing is installed upon. Roof replacement is expensive, and nobody knows this better than insurance companies.  
Because asphalt shingle roofing is more susceptible to leaking, and if your home is in a storm intense area, such as Tornado Alley, your insurance company is likely to reward you with lower rates when choosing metal roofing materials. Research has proven that homes with metal roofing are not only better equipped in storms but also in case of fire. These are things that minimize insurance claims.
While the initial cost of metal roofing is substantially more than asphalt roofing, the durability and longevity of metal roofing is longer. Along with the insurance savings, it will give you a higher ROI over the years.   Dial 865-238-2628 today to learn if metal roofing in Louisville and Chattanooga, TN is right for you!