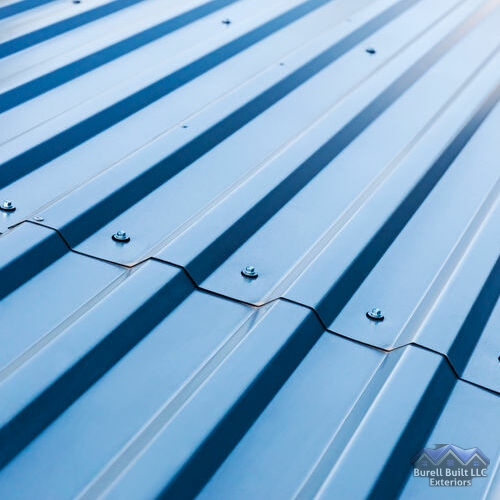 What is a Commercial Roof?
Commercial roofing systems differ radically from residential roof systems. The principal reason for this is due to the fact that commercial roof systems have a different purpose. Commercial roof systems are usually far larger, typically flat, and need to be built to last. While residential roof systems can be more intricate and streamlined for individual purposes (and are usually composed of asphalt shingles) commercial roof systems are more generic and engineered to fit the purpose of the building. Commercial flat roof systems vary in roofing material, ranging from EPDM to modified bitumen, to TPO or PVC.
What are the Different Types of Commercial Roofs?
There are many different types of commercial roofs, but the six most common roof classifications are included below. Please browse through the following bullet points to learn more.
Built-Up Roofing (BUR) Membrane
Metal Roofing
EPDM
Thermoplastic, otherwise known as PVC and TPO Roof Membrane
Green Roofing System
What is the Best Commercial Roofing Material?
As previously stated, with so many different variations of commercial roofing material, the idea of the best roofing material will ultimately depend upon the location of the building, the prevailing weather patterns, and more. For instance, a metal roof may last decades, but if the location is near the coast, the metal roof can rust unless it is composed of a rust-free metal. Flat roofs are one of the most common types of roofs for commercial buildings and are far more affordable than a metal option. Budget is an important consideration for many business owners, thus the final decision will depend upon this, among other factors.
What is the Best Type of Roof for a Flat Roof?
According to different roofing sources, the current most popular form of a flat roof is EPDM. This is because EPDM is very affordable, has a quick installation time, and has a long life expectancy. EPDM roofs are made from recycled materials and have a long lifespan, which also helps the environment. Another environmentally friendly option is a spray-applied coating. These are a great flat roof replacement because they can be directly applied to the roofing surface. Flat roofs have three main options for their coatings. These coatings are silicone, acrylic, and aluminum.
How Long Should a Commercial Roof Last?
A commercial roofing consultant will be able to discuss your best roofing options. A commercial consultant will also be able to discuss how long your commercial roof should last. These determinations will help you come to a good decision for your business. Ultimately, a commercial roof's lifespan can vary and usually depends on the type of materials used and the installation process. Please review the following lifespans for common roofing systems.
Asphalt roof system: twenty to forty years.
Metal roof system: thirty to forty-five years.
TPO roof system: twenty-two to thirty years.
EPDM roof system: twenty-two to thirty-five years.
How Hard is Commercial Roofing?
Commercial roofing is an extremely physical job. Traversing wide expanses of a roof the size of a football field while applying roofing materials in direct sun is not a job for the faint of heart. Commercial roofing is harder than residential roofing for this very reason. There are also chemicals and fumes, which must be endured. Commercial roofing is very hard.
What is Commercial Roofing?
Commercial roofing is defined as building a roof structure for a commercial building. As previously stipulated, it's a laborious task that involves applying metal or flat roof material to the surface of a roof. These roofs must be seamless, and impermeable to rain. Commercial roofs are large and thus such roofing tasks must be delegated to true roofing professionals. These roofs must also be built to last, as they usually come with excellent warranties.
Commercial Roofing and Paving
Many different roofing companies offer commercial roofing and paving services. This is because many roofing companies have the expertise to handle flat roof surfaces such as balconies and pavement. In order to determine whether a roofing company in your area would be willing to offer such services, an internet search will help gather relevant options.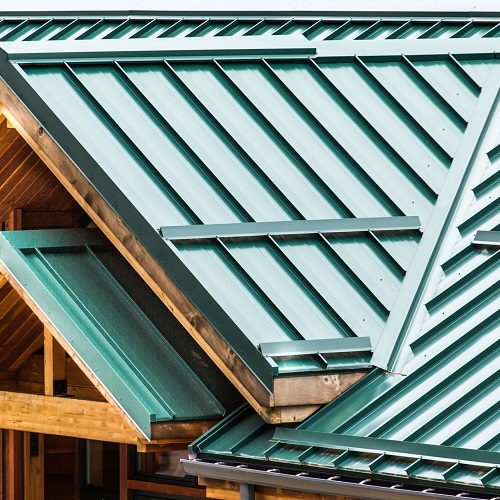 Commercial Roofing and Sheet Metal
Commercial roofing companies have been known to offer sheet metal services. Sheet metal is used for many different industrial purposes, including the production of roofs for buildings. Ultimately, metal coils/sheets are the foundation of metal roof systems. Metal coils are long, continuous metal rolls that have been treated or coated with paint. These metal coils are rolled out, cut and then roll-formed for installation into a panel. In addition to these metal panels, there are many different metal roofing accessories that are necessary for a commercial metal roof installation.
Scheduling an appointment for your commercial roofing has never been easier. Our staff at Burell Built Roofing, LLC are ready to take your phone call at 865-238-2628. Discover more about what our commercial roofing in Louisville and Chattanooga, TN can do for you!