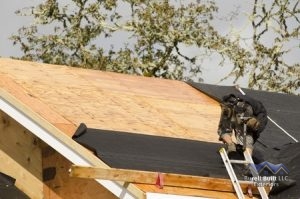 So you've made up your mind! You want to get your roof replaced. So now the next step is to decide on the which roofing material is going to be the best for your property. There are many materials to choose from and can become a bit much if you aren't exactly sure of what you're looking for. But luckily for you, the professionals at Burell Built are here to give you a couple of questions that you should keep in mind while shopping.
Does the material have the ability to withstand severe weather conditions that are normal in my area?
Does this product meet the fire codes of my local area?
Does this roofing material require any special installation instructions or maintenance that should be considered?
Is the cost of this material within my budget?
Is there a warranty that comes with the product?
Is there a wide variety of colors and styles available that will help to effectively enhance the overall look of your home?
What's the expected lifespan?
Will the weight of the material make specialized framing necessary?
After going through this checklist, you should now have your options narrowed down. This will make the roof replacement process in Knoxville, TN a lot less overwhelming. Our expert roofers at Burell Built are here to walk you through the entire process from start to finish and make sur ethat you are left with the roof that you've always wanted. So don't hesitate to give us a call at 865-238-2628.