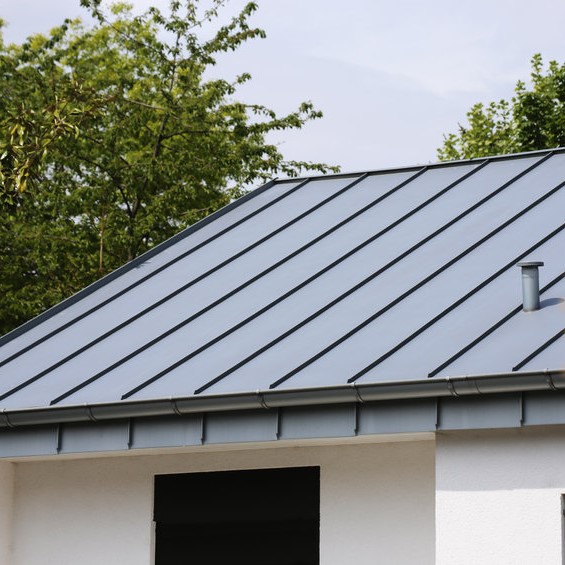 Is it cheaper to get a metal roof or shingles?
Not too many years ago, who would believe it if somebody said, "Metal roofs will be on homes one day."? Seems an oddity maybe, but the time has arrived, and a metal roof looks awesome on a home of any size and style.
So, when it comes to the cost of installing an asphalt shingle roof or a metal roof, no, the metal roof is more expensive. In recent years, more homeowners have discovered that a metal roof is better for several reason, one being the resale value.
If you're like most homeowners, you have gotten tired of the constant need for asphalt shingle repair or replacement, and wonder if there is a better options. Yes, and the growing popularity confirms that metal roofing is taking rooftops of America!
As many as 12% of all homeowners doing a remodel have discovered that while a metal roof is more expensive to install, the investment pays off when the home is placed on the market. Considering the life expectancy of an asphalt shingle roof averaging 12 to 15 years, consider you'll need to replace them and that includes the tear-off.
As inflation continues, a new asphalt shingle roof will cost a little over $9,100 to install and in 15 years, a new roof with tear off the old one will cost over $13,000. A metal roof could last you 50 years or longer! Chances are you'll never need to re-roof your home again going with a metal roof.
What are the pros and cons of a metal roof?
Other than the cost factor we just reviewed, there are several other pros to having a metal roof installed. Take a look:
Control The Maintenance Costs of Your Home: A metal roofs won't degrade the way asphalt shingles do. No more out-of-pocket or make-the-time for maintenance chores and repairs. 
Wind Resistant: A metal roof comes in panels that are interlocked, making it wind resistant. Other roofing materials are simply overlapped and depend on gravity to hold it in place. 
Light Weight: Metal roofing is lightweight, and when the structure moves, as they will, metal roofs won't damage as other roofing materials do. A metal roof is the lowest weight available for residential roofing. It even be installed on top of the existing shingles if building codes allow which eliminates adding to the landfills.
Energy Efficient: With reflective coatings applied and integrated thermal breaks, a metal roof can reduce your cooling expense in the summer by up to 20% or more.
Fire Resistant: A metal roof is resistant to the wind and that makes is resistant to flying embers and sparks from a fire. 
Adaptable: Metal roofing can be adapted to any architectural design, and made to look alike slate, tile, or wood shakes. Low or steep roof pitches, a metal roof is a well-suited material for arched or rounded roofs.
Problem Solving: With matching metal flashing, a metal roof will surpass other roofing materials on eliminating failures. Flashing will last longer than any adhesive or sealant used on other roofing materials. 
Beauty that Is Recyclable: A metal roof will provide a lasting beauty with distinction and when it comes to replacing it years later, it can be recycled.  Most metal roofs installed are from recycled metal, but the beauty it gives a home will never show it. 
Does a metal roof need to be vented?
Yes, a metal roof should have adequate venting just like asphalt or any other type of roofing materials. Proper ventilation ensures the energy efficiency that a metal roof can provide and when effectively ventilated, you have less energy waste.
Does a metal roof affect insurance?
Yes, because of the fire-resistance and wind-resistance that a metal roof provides, insurance companies love them. Every homeowner's insurance policy will differ, but on the average, they have been known to reduce the cost of a policy as little as 5% and as much as 35%.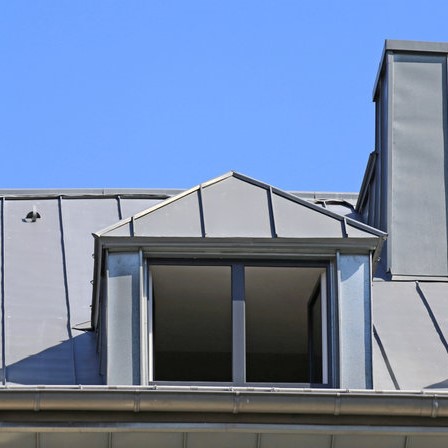 Is a metal roof worth it?
The information provided here support that a metal roof is it worth it because of the savings overall on maintenance and energy expenses. Yes, that initial cost is higher, but you get a ROI each month on a lower utility bills.
What about a metal roof is rusting, how can that be prevented? You can choose a galvanized metal, paint the roof. with a high quality metal paint or have a coating that is 80% zinc applied at the time of installation.
The rare occasion where a homeowner claims their metal roof is leaking is typically due to installation error.  Over time though, a metal roof will work loose a screw and if it goes unaddressed, a leak could occur. This is why a roofing inspection is recommended annually by a professional to catch those issues before they start leaking. Call 865-238-2628 today for your metal roofing installation in Louisville and Chattanooga, TN.