Commercial Roofing Annual Maintenance Agreement
Burell Built Roofing, LLC is a certified commercial roofing installer in Tennessee. We offer an industry-leading maintenance and inspection program for our corporate and multi-location customers. Below is our Annual Maintenance Agreement for Knoxville, TN, and Chattanooga, TN area businesses. Contact us with any questions or to schedule your first maintenance inspection!
Annual Maintenance Agreement
(Burell Built, LLC is herein referred to as "Service Provider".)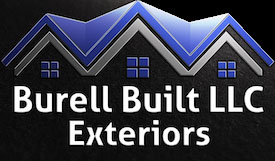 The Service Provider has agreed to provide twice-yearly inspections at six-month intervals. The first inspection is to be conducted within thirty (30) days of a signed agreement. This includes the completion of required reports on system condition and potential problems uncovered at inspection, and maintaining compliance with local rules and permit requirements. The service activities will be provided and completed in accordance with the terms and conditions of this agreement.
Specific activities are listed in the "6 Month Checklist" form and include the following:
Inspect roof membrane for tears, holes, wear
Inspect membrane seams for watertight seals
Inspect drain and scuppers for rust or holes, broken seals, loose bolts, tears in the membrane
Inspect termination and all wall copings and all pipe flashing
Inspect roof ventilation system for optimal air movement
Complete the report and summarize the service performed
Note any conditions which may require additional attention, document any corrections made, and any recommendations including projected life of roof system
Provide the owner a copy of all paperwork to include recorded photo inspection
The summarized report must include any repairs that must be made outside of the current visit and an estimate of the cost of the repairs and the time of completion
In addition to the services provided above, the Service Provider agrees to be available for 24-hour emergency service for, but not limited to:
Full-service structural repair
Mold remediation
Sewage or water leaks contents restoration
This agreement shall be for the term of________________________.
The fee for the service provided under this agreement shall be $____________.
Payment shall be made upon the signing of this agreement.
Additional fees for any service, installation, or replacement shall be discussed and agreed upon before it is performed.
Contact Us
To execute this agreement and schedule a maintenance inspection, call us at 865-238-2628 in Knoxville, or (423) 702-4042 in Chattanooga. We look forward to working with you on an annual maintenance agreement for your Knoxville, TN, or Chattanooga, TN business or commercial property!