New Construction in Knoxville, TN & Chattanooga, TN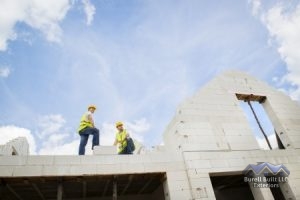 Constructing a new commercial building requires a lot of forethought and careful planning. With over 20 years of experience in commercial roofing, we understand this fact well. We have vast experience working with designers, architects, and building owners to craft a sturdy, high-quality roof that will stand the test of time and perform exceedingly well against regional factors. Your roof is a core structural component to the new build, as well as an opportunity to craft the aesthetic by using premium materials and distinctive colors. We provide accurate estimates and bring decades of professionalism to all projects in which we're involved. Call our team at 865-238-2628 for new construction commercial roofing in Knoxville, TN, or Chattanooga, TN.
We're Positioned for Any Commercial Project
Even more so than residential roofing projects, commercial roofing jobs require extensive experience to ensure that the roofing contractors contribute strongly to the overall construction team. The roof is a key structural element of the build, and you can count on the Burell Built Roofing, LLC team to not only design and plan the best roof for the property, but to also utilize the best materials for the job. Whether we're planning on implementing a flat roof, an architectural metal roof, incorporating solar roofing, or opting for green roofing to enhance the urban environment, we work with the top-of-the-line suppliers and manufacturers in the industry.
A few of the commercial roofing systems we offer:
EPDM
Modified Bitumen
PVC
Tile
But this list isn't exhaustive, so call our family-owned and operated team to learn more about commercial roofing materials and systems available as part of your Burell Built Roofing, LLC Solution.
Repair & Maintenance Services
When you've had your commercial roof installed by our professional team of master installers, you can rest easy that the manufacturer warranties will remain intact given proper installation and attention to detail. However, lack of maintenance and attention to damage can lead to even the best, most durable materials breaking down and suffering in performance before expected. At the completion of the installation, we recommend our customers sign up for an Annual Maintenance Agreement with us, which ensures that we regularly have eyes on the roof and can quickly address any signs of wear or potential damage. This will save you money and headaches in the long run and will ensure your roof holds up over the years.
Let our skilled team of roofing contractors at 865-238-2628 install the beautiful new roof for your new construction project in Knoxville, TN, or (423) 702-4042for Chattanooga, TN. Give us a call for a free estimate!